Pagewide xl
HP PageWide XL 3920 
Save time, space and money with a single end-to-end solution for printing both mono and color. Keep up with your workload with faster print speeds.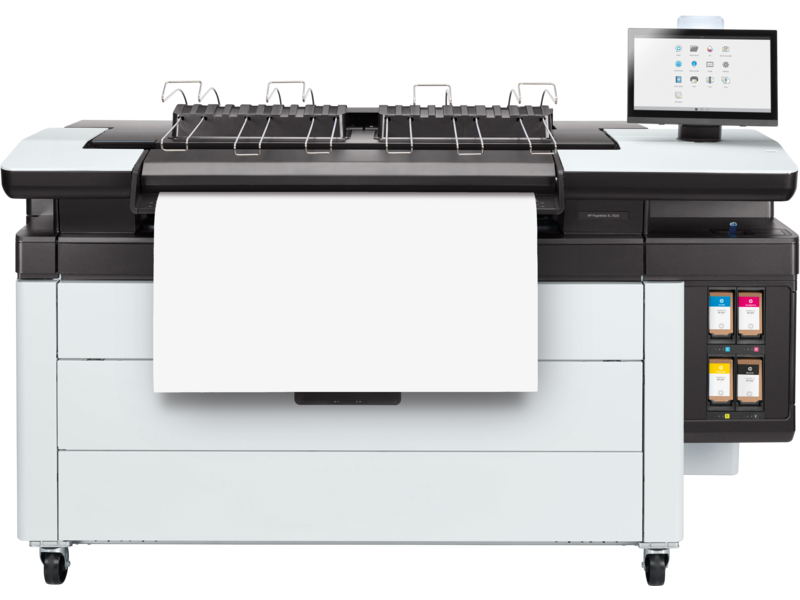 FAST – Immediate, simple access to final prints
Don't waste time waiting for prints with speeds upto 6D/A1 pages/min and a fast 30 – second first page out.
Focus on your project, not the printer with up to 4 rolls and integrated 100-page top stacker
SAVE – Help keep costs under control
Run at lower costs than low-volume LED in monochrome and color.
Gain broad control over your printing costs and SmartTracker software
CONSOLIDATE – Mono and color printing in one

Improve manageability and simplify your workflow with one device for mono and color.
Produce excellent technical prints – vivid color, crisp lines fine detail, smooth grayscales that beat LED.
Work with durable – moisutre/fade-resistant prints, even on uncoated bond, with HP PageWide XL pigments inks.
Linear scan speed:


Color: upto 6 in/sec; Grayscale: upto 10in/sec

Memory:

8GB DDR4
Internal Storage: 1 x 500 GB HDD (AES-256 encrypted)

Ink Types:
Pigment-based (cyan, magenta, yellow, black)
Genuine HP PageWide XL 3920 Inks & Printhead
C1Q19A HP 863 PageWide XL Printhead
3WW73A HP 863 PageWide XL Cleaning Container
3WW99A HP 863 PageWide XL Maintenance Cartridge
F9K41A HP 863 500-ml Black PageWide XL Ink Cartridge
F9K40A HP 863 500-ml Cyan PageWide XL Ink Cartridge
F9K38A HP 863 500-ml Magenta PageWide XL Ink Cartridge
F9K39A HP 863 500-ml Yellow PageWide XL Ink Cartridge
Easy
Easy printing, copying and scanning from a single device
HP PageWide XL Pigment Ink
For excellent mono and color technical prints
Dual Roll
Dual roll – expandable upto 4 rolls

Address: 8809 63rd Ave NW
Edmonton, AB T6E 0E9


Monday              8:30 AM – 4:30 PM
Tuesday              8:30 AM – 4:30 PM
Wednesday      8:30 AM – 4:30 PM
Thursday            8:30 AM – 4:30 PM
Friday                   8:30 AM – 4:30 PM
Saturday            CLOSED
Sunday                CLOSED